The educational experience at SCHS goes beyond academics. We believe student participation in clubs and activities builds confidence, leadership, and lifelong friendships. Get involved!
CIS Academy
CIS Academy is a Communities In Schools (CIS) initiative that is an in-school youth development program. Students may participate in this program by teacher or counselor recommendation only.
Students learn effective behavioral strategies and life skills through participation in small classes, support services, and enrichment experiences. These activities prepare students for careers, teach financial literacy, and encourage students to become productive and contributing citizens.
CTSO
Choose from five Career and Technical Student Organizations (CTSO) where you'll engage with like-minded peers, pick up valuable job skills, and enjoy the thrill of competition in various local and national competitive events. Learn more about our CTE program tracks on our Academics page.
Drama
Born to shine? Audition for a role in a stage production or go behind the scenes with a spot on the tech crew or costuming and makeup.
FBLA
Future Business Leaders of America (FBLA) membership will help you to develop leadership skills and prepare for your career in business through participation in academic competitions. In FBLA, "We build futures."
FCCLA
Leadership development is an important part of life. FCCLA builds leaders for healthy families, successful careers, and strong communities. All students in Foods & Nutrition/Culinary Arts and College/Career Readiness will participate in FCCLA chapter projects.
Key Club
Join this global organization where you'll have opportunities to serve, build character, and develop as a leader. As a Key Club member, you'll work with our local Kiwanis club to provide service to others and make a positive impact in our school and community.
Music
Band
We march to the beat of our own drum. Marching band is an extracurricular activity for students enrolled in our band program. As a band member, you'll represent the Spartans at various competitions and performances.
Choir
Got pipes? Of the vocal sort, that is. Audition for the Performance Choir to participate in performances and festivals.
Rodeo
If you love the sport of rodeo and want to surround yourself with youth holding high standards of conduct and sportsmanship, this is for you! The Nevada State High School Rodeo Association is a member of the National High School Rodeo Association.
S.T.E.M. Fair
Science, Technology, Engineering, and Math (S.T.E.M.) drive the jobs of today and light the way to the future. Students have the opportunity to build skills, experiment, and create through participation in the Elko County STEM Fair EXPO.
Student Council
Learn how the democratic process works by running for a student council position or repping your peers at council meetings. As a student council member, you'll be involved in planning school spirit activities, fundraising, and acting as a liaison between students and school and district leadership.
Follow us on Twitter!
Yearbook
As a yearbook staff member, you will literally create the memories that you and your classmates will hold in your hands for years to come. Let your creativity flow as you hone writing and photography skills and learn page layout and design techniques.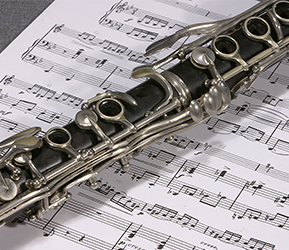 "The question isn't who's going to let me; it's who is going to stop me."
-Ayn Rand